Get TPO Roofing System Experts For Home Roofing in Mayer, AZ. Professionals Use Special Thermoplastic Polyolefin To Create A Durable And Leak-Resistant Roof And Cost-effective Roofing Systems On The Market.
TPO (Thermoplastic polyolefin) roof is an attractive option for businesses and homeowners. TPO roofing is durable, dirt and puncture-resistant, flexible, and energy efficient. At Cowtown Roofing provide TPO Roofing System Installation, repair, and maintenance services. Cowtown Roofing mechanically attach TPO roofing systems using state-of-the-art tools and techniques. Cowtown Roofing work tirelessly to eliminate human error, so you can count on them to make sure each square foot of TPO membrane is installed correctly. When we are leading the charge of the TPO Roofing System, expect a perfectly crafted solution that meets your unique needs for the TPO roofing system. With Cowtown Roofing you have an experienced team working relentlessly so you can take advantage of the roofing industry's latest trends.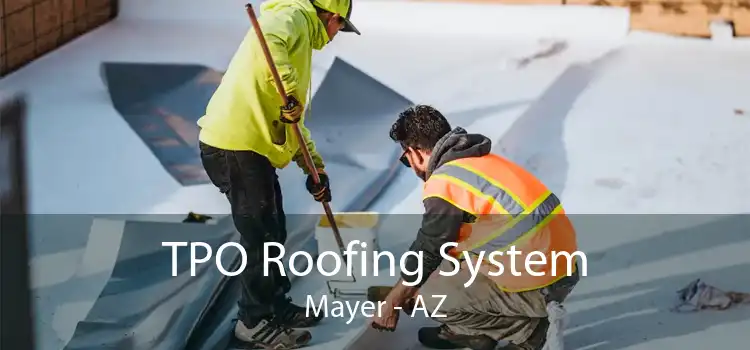 Install Single Ply Membrane Roof in Mayer, AZ
Cowtown Roofing has been serving Mayer, AZ for more than two decades with single ply membrane roof installation needs. Cowtown Roofing commercial roofing experts bring a wealth of experience to each initiative and professionals provide Single Ply Membrane Roof Installation Services skillfully so that it will work flawlessly in the long run. The Cowtown Roofing team delivers quality craftsmanship, customized services, and a focus on what you need to get done. It is generally best to speak with one of the experienced TPO Roofing Contractors of Cowtown Roofing to ensure that the best approach is being used on your Mayer, AZ commercial or residential building.
Thermoplastic Polyolefin Roofing in Mayer, AZ
Whether you are having a new thermoplastic polyolefin roof installed or having an existing roof replaced, the team Cowtown Roofing has got you covered. Thermoplastic polyolefin roofing is comprised of an ethylene-propylene rubber that is combined with polypropylene through a polymerizing method. From durability to cost-efficiency, Residential TPO Roofing is an excellent go-to choice for Mayer, AZ commercial and residential construction projects. A properly installed and maintained, thermoplastic polyolefin roofing or Single Ply Membrane roof can last 30 years. If you need installation, repair, or replacement services for thermoplastic polyolefin roofing, Cowtown Roofing is the team to cater to your needs.
TPO Roofing Services in Mayer, AZ
TPO roof is incredibly low, making it an excellent option for any residential or commercial owner. Whether you need a professional commercial TPO roofing service or a Roofing Expert to help improve your home, Cowtown Roofing has you covered. From cost-effective pricing options to quick, practical solutions, Cowtown Roofing experts ensure your roof looks it's absolute best at the end of the project and consult with you every step of the way to make sure the RPO Roofing Project is moving in the right direction. If you need repairs, replacements, or new construction options for TPO roofing, Cowtown Roofing is here to help.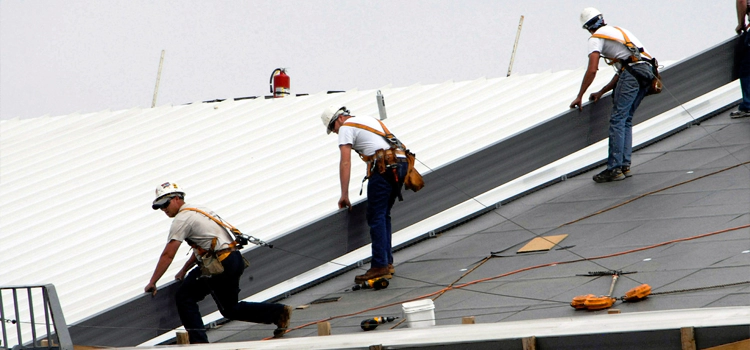 TPO Roof Repair in Mayer, AZ
Cowtown Roofing is a TPO roofing expert with decades of experience in the relevant field. If you need TPO roof repair services, you have come to the right place. Professionals provide 24/7 Emergency Repair Services, so if something goes wrong, you have a technician on hand in minutes. TPO manufacturers require individual certifications, and Cowtown Roofing roofers have all those needed to install and perform Thermoplastic Membrane Repairs with any of these manufacturers. When you need a TPO roofing repair project done by a reliable, efficient source, contact them at Cowtown Roofing.
Thermoplastic Membrane Roofing in Mayer, AZ
Thermoplastic membrane roofing is one of the most important investments you can make, and it is our job to help you enjoy its benefits for as long as possible. When it comes to installation, Roof Leaking Repair, or maintenance of thermoplastic membrane roofing in Mayer, AZ, our experts always go the extra mile to keep the setup safeguarded. Cowtown Roofing experts pride ourselves as Thermoplastic Membrane Roofing Contractors that look out for your well-being. Cowtown Roofing team delivers superior craftsmanship while working with the most innovative materials on the market today.
TPO Commercial Roofing in Mayer, AZ
When it comes to TPO commercial roofing in Mayer, AZ, Cowtown Roofing provides the most remarkable TPO Commercial Roofing Services performed by expert and skilled roofers. From the application of energy-efficient coatings to completing small fixes and maintenance exercises, the Cowtown Roofing team is here to create a customized solution to address your unique TPO Commercial Roofing Needs. Stop wasting time and energy on depending and searching for inexperienced TPO commercial roofers, but give them a call at Cowtown Roofing to address your needs for TPO commercial roofing.
TPO Waterproofing Membrane in Mayer, AZ
When you partner with Cowtown Roofing, you get high-quality TPO waterproofing membrane in Mayer, AZ. At Cowtown Roofing it is always our goal to help you find the most cost-effective TPO Waterproofing Membrane Solution for you. Cowtown Roofing expert approach focused on core values of integrity, team, safety, customer experience, and family has guided our continued success over the years. Let them help you with the Best TPO Waterproofing Membrane Roofing solution for your Mayer, AZ commercial or residential building because your roof protects your building, and we protect your roof.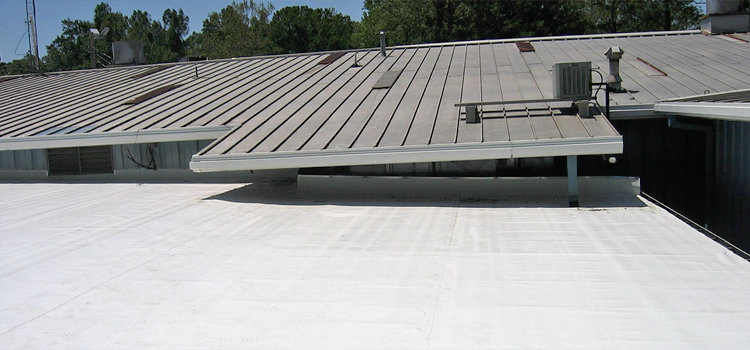 TPO Roof Covering in Mayer, AZ
TPO roofing covering protects your roof from leakage, excessive heat, and harsh weather. TPO roof covering maintains a favorable temperature inside the building. If you are planning to invest in TPO roof covering, the team Cowtown Roofing is there to address your needs. TPO Roof Covering Services can help reduces your home's energy consumption, as it is manufactured using energy-efficient, High-Performance Construction Techniques. Cowtown Roofing will install it in a perfect way so that TPO roof covering will work flawlessly in the long run.