Top Rated Tile Roofing Professionals in New River, AZ Provide All Types Of Tile Roofing Services. Hire The Best Tile Roofing Experts, Slate Tile Roofing, And Wood Tile Roofing.
Tile roofing is one of the most popular choices for roofing in New River, AZ. Tile roofing is versatile, and durable, and provides long-term protection for homes. The design possibilities are endless when choosing an Industrial Tile Roof. The life of a tile roof is determined by the quality of the materials and the care that is taken to install each component correctly, to best-practice specifications. With Professional Tile Roofing Service is fully prepared to tackle even the most complex projects and stand by the exceptional quality of their work. Call them at Cowtown Roofing today and find out more about what we can do for you.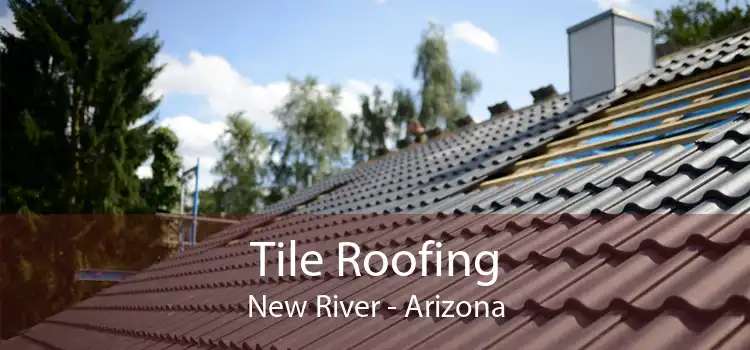 Concrete Tile Roofing in New River, AZ
Cowtown Roofing proudly offers countless residential households and commercial properties to solve their roofing needs. With over many years of experience in High Quality Roofing Craftsmanship, their expertise lies in providing a range of services such as concrete tile roofing installation, concrete tile roofing repair, and concrete tile roofing maintenance services. Cowtown Roofing specializes in roofing installations, Asphalt Shingle Roofing, and repairs for various materials, including concrete tile roofing. Concrete tiles are made from a mixture of raw materials sand, cement, and water. As they are thicker than some other roofing tile alternatives, keeping you comfortable and making it ideal for colder weather as it even resists the effects of frost and ice.
Clay Tile Roofing in New River, AZ
The team Cowtown Roofing is a clay tile roofing expert with decades of experience in tile installation, restoration, and repair. Cowtown Roofing experts perform clay tile work on many historic buildings, churches, and residences. If you need repair or Concrete Tile Roofing Installation from the area's top clay tile roof installers, call the experts at Cowtown Roofing without delaying a moment. With proper building design and installation, these roofs can last 50 to 100 years. Clay Roofing does not rot in wet climates, is not susceptible to destruction by pests, can be used in any climate, and can withstand the most severe of weather conditions, including fire, wind, and snow.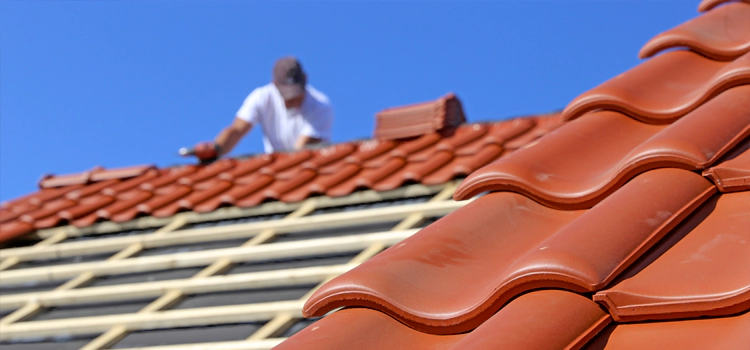 New River Slate Tile Roofing
Slate roofs are the finest roofs in the world and have been installed on homes for many centuries. Slate roofing requires special skills and specific equipment to restore these shimmerings to their original condition. Cowtown Roofing is committed to serving you with quality Clay Tile Roofing Products. The specialty contractor of choice with the skills required to provide authentic, historic restoration to your Tile Roofing System. When you decide to renovate your roof or build a new one entirely, Cowtown Roofing is the best choice for slate tile roofing needs.
Plastic Tile Roofing in New River, AZ
Plastic roofing is normally made from PVC and comes in sheets of varying thicknesses. Roofs are exposed to natural elements which can cause them to degrade in quality over the years. Plastic tile roofing is a great solution to this as they become stronger when they age. Compared to other tiling materials, plastic tiles also require less Tile Roofing Maintenance and are cost-effective as well. in New River, AZ whenever you think of plastic tile roofing, Cowtown Roofing is the team to address your needs. As the most dedicated Team of Plastic Tile Roofing in New River, AZ, we will use their decades of experience to help you navigate and solve your roofing needs.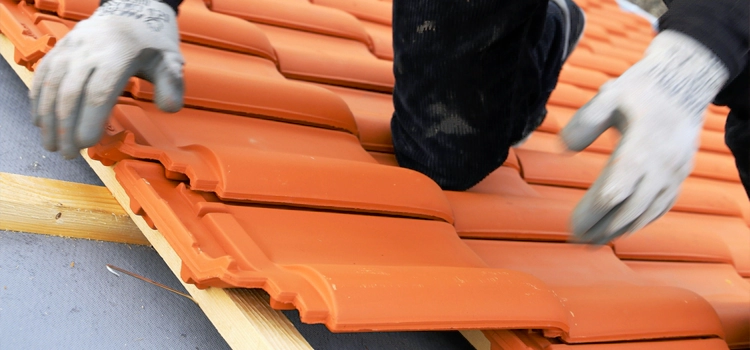 New River Wood Tile Roofing
The team of roofers at Cowtown Roofing has designed and installed dozens of wood tile roofs throughout New River, AZ. Cowtown Roofing professionals know the specific methods required in Tile Roofing Replacement. Cowtown Roofing experts wood tile roofers take special pride in their roofing work in knowing that their roof will protect your New River, AZ home for a great many years, so you can depend on them to do the Wood Roofing Installation right, on the first attempt. Call them today and we can offer expert answers to your questions and give you a roof inspection and wood roofing estimate.