Find Residential Roofing Contractors in Peoria, AZ. Professionals Provide The Best Residential Roofing Services Like Residential Wood Roofing, Residential Green Roof & Residential Flat Roofing.
Cowtown Roofing is your trusted residential roofing contractor in Peoria, AZ. Your home is one of your largest investments. Everyone wishes to have a strong and durable home and it is not possible without a strong and well-constructed roof. As the first line of defense against the elements, your roof protects more than just a house. When it comes to Residential Roof Repair or residential roof installation, do not trust anyone except Cowtown Roofing because whether you need a Minor Repair or brand-new construction, we can help. With more than two decades in the roofing industry, Cowtown Roofing can provide the quality you are looking for at a reasonable price.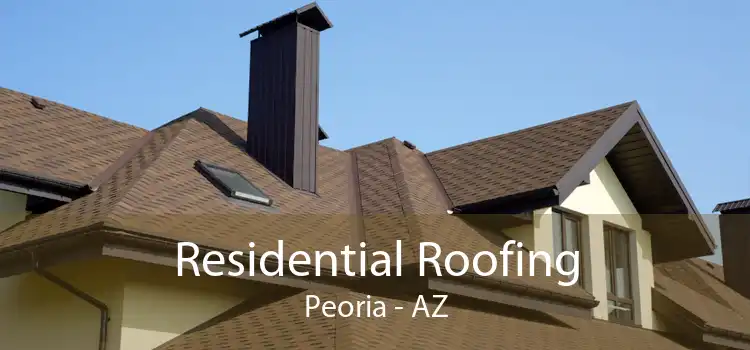 Residential Roof Repair in Peoria, AZ
Cowtown Roofing bring the same level of professionalism to projects large and small. Whether you are experiencing a small leak or missing tiles, we can help find the right solution for your roof. we can also offer Emergency Roof Repair Services throughout Peoria, AZ. If we find damage or leaks, the Cowtown Roofing team is skilled in efficient, affordable workmanship. All the Peoria, AZ Residential Roof Repair Contractors claim to be the best in the Peoria, AZ area, but Cowtown Roofing has the proof to back it up. When you work with us, you can be sure that your roof is in capable hands.
Residential Roof Installation in Peoria, AZ
When it comes to residential roof installation in Peoria, AZ, Cowtown Roofing is the best place to meet your needs. Whether it is a roof replacement project or a new construction, We will serve you with high-quality workmanship and a Durable Residential Roof that will work in the long run without any damage or flaw. We are roofing contractors, dedicated to providing excellent customer experience while protecting your home with high-quality, Affordable Residential Roofs. We can serve Peoria, AZ houses of any size while creating a positive working environment.
Peoria Residential Roof Replacement
A residential roof lasts for a long time and protects the home, but it can also make your Peoria, AZ house look amazing. If your current roof is damaged and unable to repair, you can replace it with a New Residential Roof that increases curb appeal and provides unparalleled protection, no matter the weather. We can work with any budget. Whether you are interested in slate, tile, or Asphalt Roofing, we can provide what you are looking for. With Cowtown Roofing you will have a roof that will work amazingly in the long run.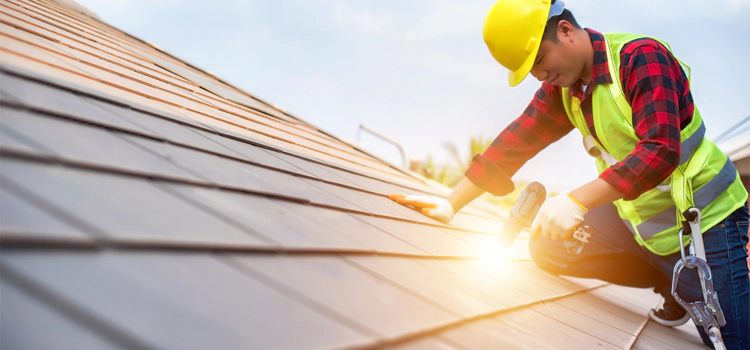 Peoria Residential Roofing Services
Cowtown Roofing has a reputable roofing contractor that has been serving the residents of Peoria, AZ for years and providing High Quality Roofing Services that customers have grown to rely on. We work with the best materials and have the experience to take on a roofing job on any type of home. We can work on all types and sizes of homes for all kinds of Residential Roofing Needs. A high level of service is unmatched by competitors. Professionals will maintain the beauty and durability of your Peoria, AZ residential roof with residential roofing services in Peoria, AZ.
Residential Wood Roofing in Peoria, AZ
Cowtown Roofing is a trusted and top-rated residential wood roofing contractor in Peoria, AZ. We are committed to providing a high level of customer satisfaction with Residential Wood Roof Installation, residential wood roof repair and residential wood replacement services. A team of professionals is equipped with the knowledge and experience needed to install high-quality roofing, and we will be with you from start to finish.
Residential Fabricated Roofing in Peoria, AZ
Experts at Cowtown Roofing have been delivering quality residential fabricated roofing services in Peoria, AZ for almost two decades. We only use the highest quality materials and provide unmatched Commercial Roofing customer service along the way. Fabricated roofing is very sturdy and can withstand natural disasters and hurricanes better than other materials, making it a popular roofing option in Peoria, AZ.
Residential Green Roof in Peoria, AZ
The Cowtown Roofing has the experience and technical know how to work with contractors and engineers to deliver exceptional results on the residential green roofs from start to finish. No other Peoria, AZ Roofing Contractor can match craftsmanship and knowledge of green roofs. If you believe in the social, aesthetic, environmental and financial benefits of a green roof for your home, we can help turn your vision into reality with Cowtown Roofing residential green roof services.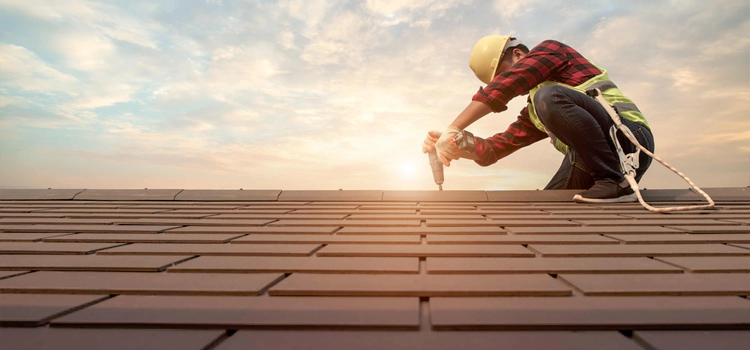 Peoria Residential Flat Roofing
Cowtown Roofing is an experienced residential flat roofing contractor in Peoria, AZ. We are always there for you and your family for your Peoria, AZ Flat Roofing Services when you call us. We always use the highest quality roofing materials to make sure your home is protected. Whether it is residential flat roof installation, residential flat roof repair, or residential flat roof replacement, we will serve you up to your requirements.