Choose The Tempe Perfect Commercial Roofing Solutions For Your Facility And Budget. Professional Industrial Roofing Contractors For Commercial Roof Repair, And Commercial Roofing Systems in Tempe.
Whenever you are in need of commercial roofing in Tempe, AZ you should contact Cowtown Roofing commercial roofers for professional and remarkable commercial roofing services. Commercial roofing requires special care, expertise, and skills to install and repair durable and Long Lasting Commercial Roofing in Tempe, AZ. A faulty and damaged commercial roof is risky and a big threat to your business and its success. The commercial roofing services at Cowtown Roofing are performed by skilled and experienced workmanship to improve the appearance and longevity of your Tempe commercial roof. The knowledgeable and experienced team of Commercial Roofers at Cowtown Roofing has years of experience working with all types and sizes of Tempe, AZ commercial roofing. From commercial roof repair to commercial roof maintenance, commercial roof replacement and commercial roof installation, the Cowtown Roofing team can handle every job perfectly and professionally.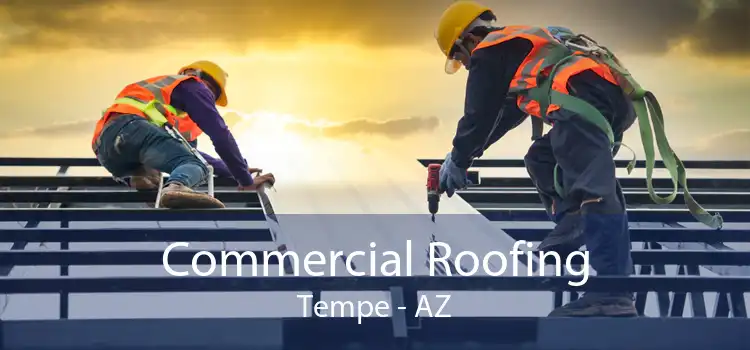 Commercial Roof Repair in Tempe, AZ
Cowtown Roofing are professional and experienced roof repair specialists. We are specifically trained to repair your commercial roof to improve its life span and convenience. When you call on 928-499-8444 for commercial roof repair, you get a continuously trained, specialized, and uniformed team who knows how to get the job done right. A network of Roof Installation Professionals has been factory trained to deliver quality service and bestow your commercial roof a new life. We work diligently to save you money and time.
Commercial Roof Installation in Tempe, AZ
Installing a commercial roof is not child's play. It demands proper training and close attention to detail. Cowtown Roofing has a wealth of experience installing all different types of commercial roofing. We install commercial roofs with Adequate Drainage Roofs to prevent any future problems. We can work with any type of roof including asphalt, concrete, tiles, and TPO. Whether it is new construction, or you want to cover a few areas or a Roof Replacement project, the team Cowtown Roofing will serve your needs happily. The Cowtown Roofing roofing contractor is ready to provide you with commercial roof installation in Tempe, AZ.
Commercial Roof Replacement in Tempe, AZ
Cowtown Roofing can help you with a new commercial roof with commercial roof replacement service in Tempe, AZ. A damaged and weak commercial roof is a threat to your business. Commercial Roof Installation is the best option as compared to roof repair. If you want to replace your roof due to the terrible condition of your roof or you want to upgrade the aesthetic look of your commercial building, the Roofing Experts at Cowtown Roofing will happily serve you to provide you with possible results. We understand the complexities of providing the absolute best in industry commercial roofing replacement while ensuring minimal to no impact on your daily operations.
Tempe Commercial Wood Roofing
Cowtown Roofing work hard to install the best commercial wood roofing in Tempe, AZ. commercial roof installations and roofing solutions are tailored specifically to your business needs. Whether you want to install a commercial wood roof, or it is a Roof Repair job, the team Cowtown Roofing will handle everything perfectly. Always trust Cowtown Roofing as your certified commercial wood roofing contractor.
Commercial Fabricated Roofing in Tempe, AZ
Commercial fabricated roofing is a staple of the commercial roofing market because of the material's outstanding durability, design flexibility, and low lifecycle costs. Cowtown Roofing has the capacity and expertise to Fabricate Roof Panels on-site. With Cowtown Roofing commercial fabricated roofing service, you will have a durable and long lasting commercial roof for a long period of time without any inconvenience. The Cowtown Roofing team is experienced with commercial fabricated roofing and is an approved installer.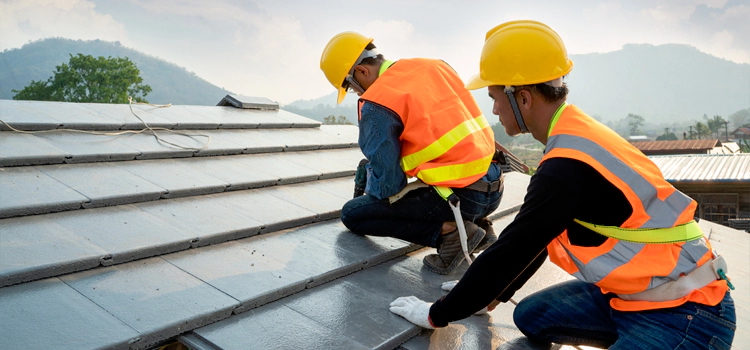 Tempe Commercial Green Roof
Green Roofs are an increasingly popular design for commercial and industrial buildings as we are eco-friendly. Cowtown Roofing offers organic material and solar panels that can be used to lower the cost of energy and keep the environment safe and clean. Allow experienced crew of Commercial Roof Installers to work with you to install, maintain, or repair green roofing and solar roofing solutions. We have years of experience Installing Green Roofs. We are able to design and install green roofs as well as assist with the cost analysis of different sustainable solutions to determine the best green-initiative for your building.
Commercial Flat Roofing in Tempe, AZ
Cowtown Roofing is your best choice for all your commercial flat roofing needs. We take charge of the planning, safe execution and proactive maintenance of commercial and industrial roofing projects. Experienced and Skilled Commercial Roofers will conduct a thorough inspection of your property and recommend the best roofing system for your building. Experienced roofers work with the Tempe, AZ property owners to provide a professional and enduring roof repair and service solution to meet the needs of commercial flat roofing within the budget.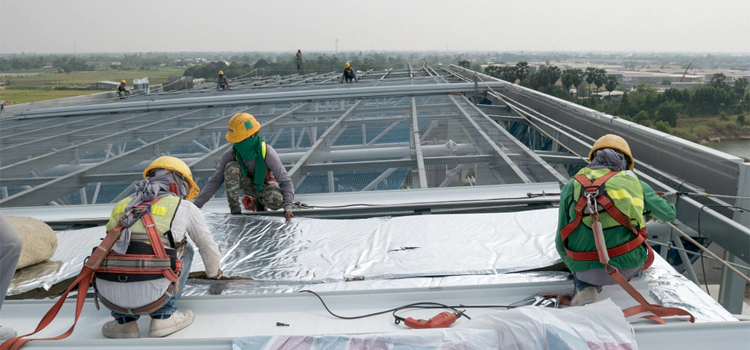 Tempe Commercial Roofing Contractors
Being a dependent and reliable commercial roofing contractor, Cowtown Roofing offers commercial roofing services at affordable and pocket friendly rates as compared to other Tempe, AZ commercial roofing contractors. A goal is to extend the life of your commercial roofs with commercial roofing installation and Commercial Roofing Repair Services. We are the right choice to service your commercial roofing system. Teams of commercial roofing contractors consist of highly trained roof maintenance specialists and we install the best roofing systems available.